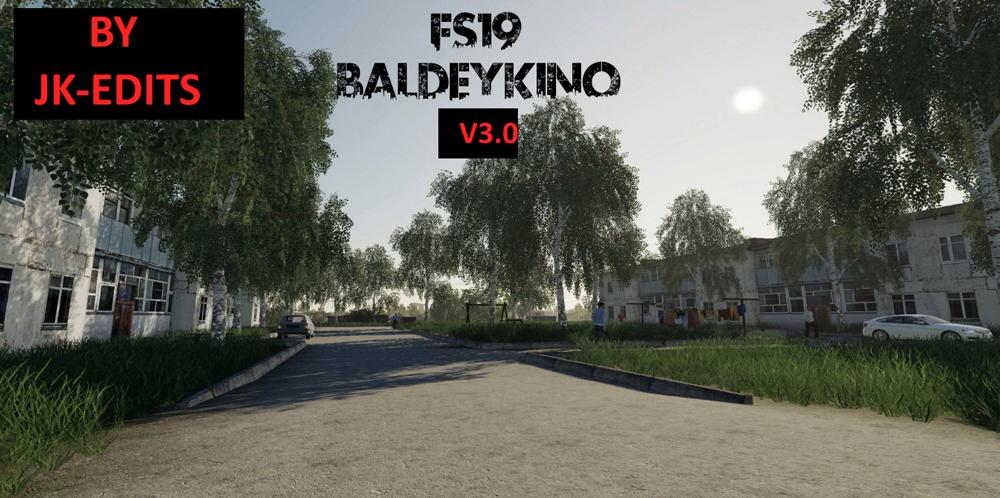 This is my first map-edit..
what did I do/change?
– Took the original Baldeykino V2.0 map by Tomi098
– Removed all the maple trees, all the birch trees are still there and grouped more tightly
– Added 10 fields with stage4 Spruce Trees (about 750/1000 in total, so there is a logging opp. now 2)
– Increased the yards, added a complete seperate empty yard
– Replaced the water with the creek water from the org Ravenport map
– Added some more logical shortcuts to fields
– Repainted all the roads ROUGH_DIRT (traffic is still there)
– Removed all 2D bushes, placed the border 2D more neatly.
Left all other like the original! Havent found no errors yet. Had some floating trees, but all have been
Credits:
JK-EDITS, TOMI098
Download Baldeykino map by JK-Edits