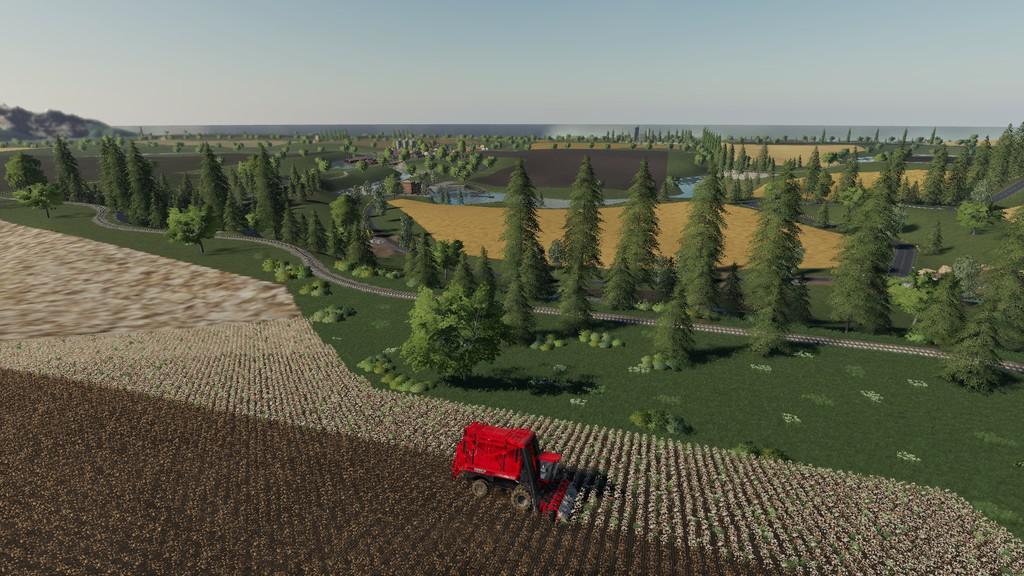 Welcome to Agrodaje. Map fully adapted for multiplayer game. This is my first project and I hope it will meet the requirements of the players.
You can find it on the map:
– 1 city and 3 villages,
– 6 places under the farms,
– 4 biogas plants,
– The machine shop in the center of the map,
– Vehicle repair workshop (and sale),
– The sawmill,
– A very big forest,
– 62 Lands,
– 16 buy-ins, including 4 railroads,
– 4 railway warehouses,
– 4 railway lines,
– 4 liming stations,
– 4 water points,
– 4 points of purchase of animals (each in a different location),
– 3 gas stations,
– Road traffic.
The map is more difficult and demanding than the current standards, but I think it will not cause problems for players looking for realism. Enjoy the game and have fun.